We welcome you to join our team of professional Owner/Operators, in what we feel is a satisfying and profitable career. TST Truckload Express is the fastest growing Midwest carrier.
Our primary business is helping small business owners like our valued Owner Operators to grow and prosper in today's ever changing, highly demanding market place.
At TST Truckload Express, we offer you the following services to help you run a successful business:
Mississauga or Windsor Home Base Terminal
Competitive Settlement Package
Direct Deposit Settlement Biweekly
Significant fuel discounts in Canada and U.S.
Fuel Cards Supplied
International and domestic tolls reimbursed
Steady Work with solid customer base
Fleet Insurance Rates
Please call our recruiting department today at 1-877-667-7703 and ask for Karen Atwal to get you on the road to success!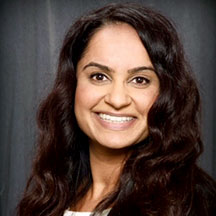 Karen Atwal
Recruiting Manager
TST Truckload Express