We welcome you to join our growing fleet of expedited owner operators. Our services are focused primarily in the Mid-West U.S. states as well as Ontario, Canada.
With offices in both the United States and Canada we can provide you with what is important to you! If being home often is important, you can operate within a few states. If more miles are what you are after, we can provide those opportunities as well, through our established and expanding Southern U.S. lanes.
We know that each person is an individual with different expectations; we understand that and will work hard to meet those specific expectations.
No vehicle, no experience… "No problem". We have options that you'll want to know about!
Here are some highlights of what we can do for you:
Ready to apply now? Click a Flag to launch the application.
Want us to contact you first? Fill out the form below.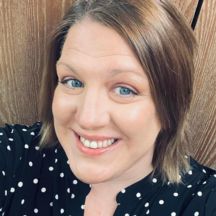 Laura Trupiano
TST Expedited Services
In Canada call
1-800-399-4878
TST Expedited Services Inc
In the USA call
1-800-399-4878